suryalanka beach
Suryalanka Beach is one of the famous beaches and is located in the Guntur district of Andhra Pradesh just 9km away from Bapatla. Also known as Bapatla Beach, Suryalanka beach attracts thousands of visitors on holidays and weekends. A perfect weekend getaway retreat, Suryalanka beach is not overcrowded and is an ideal spot for people looking for some solitude.
The pristine natural beauty of the beach demands attention from whoever is passing through it and the wide spacious shore blanketed by the golden sand overlooks the crystal blue waters of the Bay of Bengal. If you happen to be in Andhra Pradesh and want to have a relaxed time and revitalize yourself, Suryalanka Beach is an ideal location.
The beach mostly has low tides so it is perfectly safe for water activities like swimming while sunbathing is also another activity people heartily indulge in. Many people flock here early in the morning to see the stunning sunrise and to relish the peacefulness of the beach while indulging in some beach yoga or meditation. If you plan a trip to Suryalanka beach in November, you can also experience the Dolphin sighting trips and see those sea mammals diving into the water.
If you need accommodation, Haritha Beach Resort run by the AP government provides housing at an affordable cost with all the modern amenities and there are many other beach resorts in Bapatla which are not far from the beach itself and are accessible at all times of the day. There are some shops and stalls outside the beach where you can shop souvenirs for your loved ones. The beach is easily accessible from all towns of AP and is well connected by roads and railways.
Things to Do in Suryalanka Beach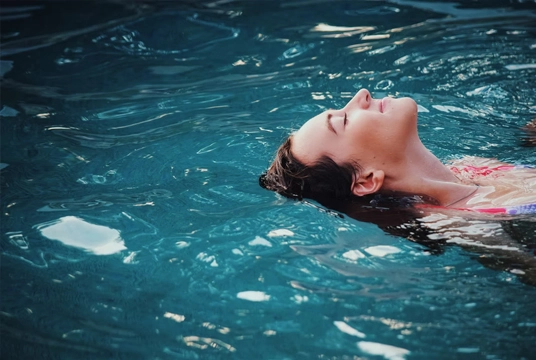 Swimming
The beach is perfectly safe to dive into the crystal blue waters of the sea. Swimming is a fun activity and even if you don't know how to swim, playing with the water and splashing it onto your loved ones is a delightful activity to indulge in.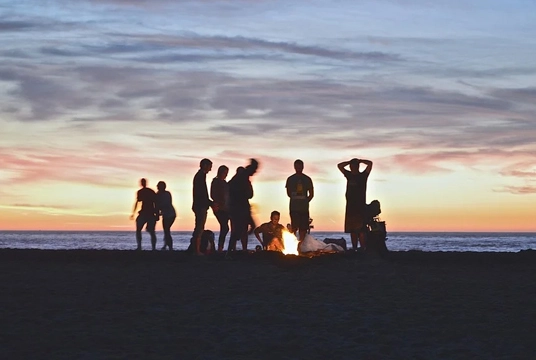 Camping
The coast of the Suryalanka beach is wide and spacious and people often come here to camp at night beside a bonfire gazing at the starlit sky.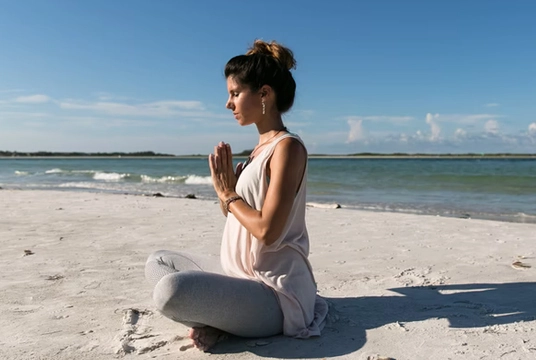 Beach Yoga
Yoga in itself is a healing activity and doing it while sitting on a seashore with the sound of the waves crashing and the wind wafting through your face is a rejuvenating experience everyone must undergo.
Strolling
Taking long walks in the vast golden stretch of the beach is also an option to spend your time on the beach. It is a peaceful activity and especially is done with your partner or spouse.
Places to Visit Near Suryalanka Beach
Suryalanka Beach is just 9km from Bapatla and there are many tourist attractions and beautiful architectural structures that you must visit while visiting Suryalanka Beach.
1. Bhavanarayana Swamy Temple
2. Kondaveedu Fort
3. Uppalapadu Bird Sanctuary
4. Undavalli Caves
5. Kotappakonda Trikutparvattam
Places to Eat and Drink Near Suryalanka Beach
Andhra Pradesh is famous for its coastal food and biryani. Many restaurants near the beach or just a few miles away serve the most delectable meals for you to devour and with them some refreshing drinks to make your night worthwhile.
1. Sri Bhavani Restaurant & Bar
2. Eagle Restaurant & Bar
3. Haritha Beach Resort
4. Viceroy Biryani Point
5. Royal Queen Bar & Restaurant
How to Reach ?
By Air : The nearest airport from Suryalanka beach is Vijayawada which is 83.4km away. You can take the bus from the nearest bus station to Bapatla which 78km away and then hail a cab or taxi to Suryalanka beach. You can also take a direct cab to Suryalanka beach which will save you a lot of time and hassle but will cost more.
By Rail : There is a railway station in Bapatla that is well-connected to other major cities of India. From the railway station you can either take a taxi or hire a cab to cover the route to Suryalanka beach which is just 9km away.
By Road : All the roads are well-connected to the town and buses are easily available from Guntur to Suryalanka beach.
Best Time to Visit
The beautiful beach of Suryalanka can be visited at any time of the year but the best time suggested to visit the beach is between November to February. The weather is pleasant during this time of the year and the temperature is also cool enough to withstand the sun.
If you can, plan your trip in November to witness the beautiful sea creatures Dolphins diving in and out of the water. You can also visit the beach during the monsoons if you wish to avoid the crowd and enjoy the beach all by yourself. but be careful because the water current gets a bit high during the heavy rainfall.