Poha
Type: Street food
Course: Breakfast
Place of Origin: India
Region or state: Maharashtra (west India)
Main Ingredients: Dehusked rice or flattened rice and spices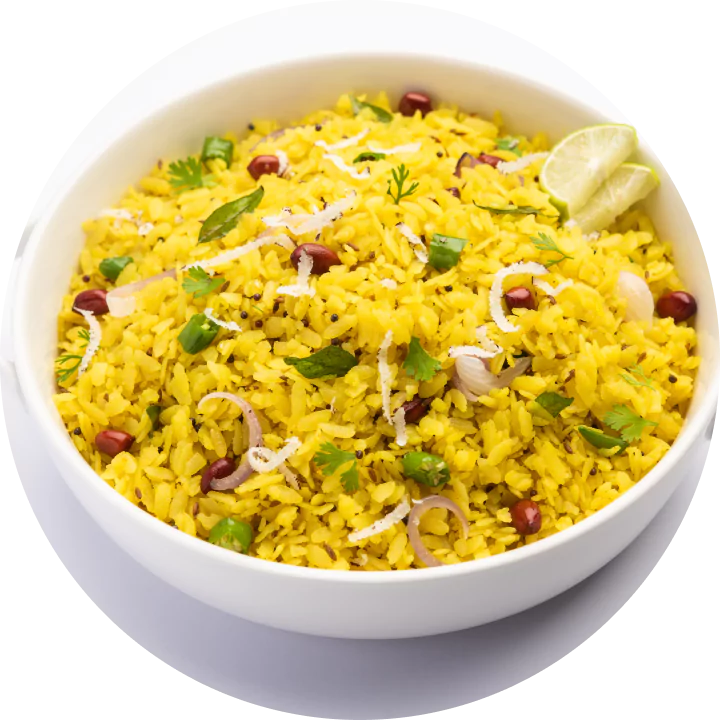 A popular and widely devouredstreet food, Poha is a mouthwatering and tummy-filling breakfast which is mainly derived from the Maharashtrian cuisine. Also known as Pohe, Pauwa, sira, chira, or aval, Poha is made with beaten rice or de-husked ricewhich is cooked with spices and herbs, that produces a light, tasty, and nutritious dish.Originating from the Indian subcontinent and is mainly sold in the streets of western India such as Maharashtra and Gujarat, Poha is popular as a famous street food of Mumbai and is also enjoyed in most of the other states and region of India.
Poha rice is made by par boiling the raw rice and then flattening it so that it can be consumed with very little cooking and in no time.It can be savored in the traditional way with peanuts, curry leaves, and spices or some soft vegies such as chopped cabbage, carrots, boiled potatoes, and green leafy vegies can also be added for a more nutritious and fulfilling meal.Other way to enjoy Poha is in the form of 'chivda' prepared from this flattened rice which is lightly stirred with salt and fried peanuts and makes a light snack.
The thin flattened rice of Poha puff up nicely when a little water is sprinkled into it and turns out to be a soft and chewy delight. This easily edible form of raw rice is very popular in India, Nepal, and Bangladesh and is devoured in varied styles of cooking.
A lightly fried flattened rice mixed with spices and herbs is a standard breakfast of Madhya Pradesh and Mumbai,
In Chhattisgarh, the flattened rice is savored raw with jaggery,
Indori Poha from Indore has a separate fan base and is eaten with a crispy snack called sev.
Poha or flattened rice holds a special place in the hearts of the people of India as it was presented by Sudama (Lord Krishna's friend) to Krishna as a gift. The bright yellow colorof Poha when mixed with fresh green herbs produces an appealing delicacy which is delicious in taste and is a healthy street food, unlike many other greasy and fat filled street foods in India.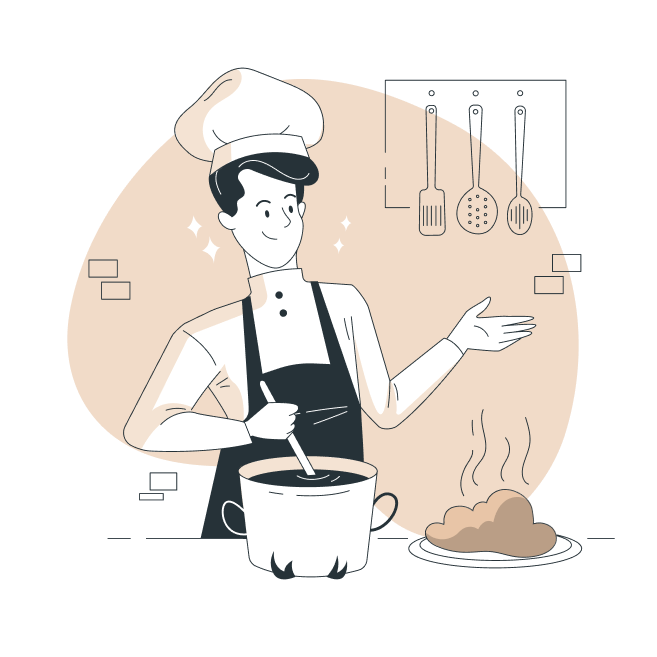 Making of Poha
Take poha in a strainer and wash them once and keep aside. This will help to soften the poha and fasten the cooking process.
Heat oil in a pan and add condiments and nuts such as mustard seeds, cumin seeds, curry leaf, asafetida, green chilies, peanuts, and let them temper.
Now add chopped onions and fry until golden brown.
It's time to add spices such as salt, turmeric, chili powder and roast and mix everything to get that aromatic fragrance. Some boiled potatoes can also be added at this stage to make it wholesome.
The washed and drained flattened rice is then added to the spice mixture to cook until it is fluffy and soft. Sprinkle some water if the poha has dried out.
After a few minutes, add herbs and other garnishing of your choice such as coriander leaves or with some grated coconut and sev, and serve hot along with chutney or a hot cup of tea.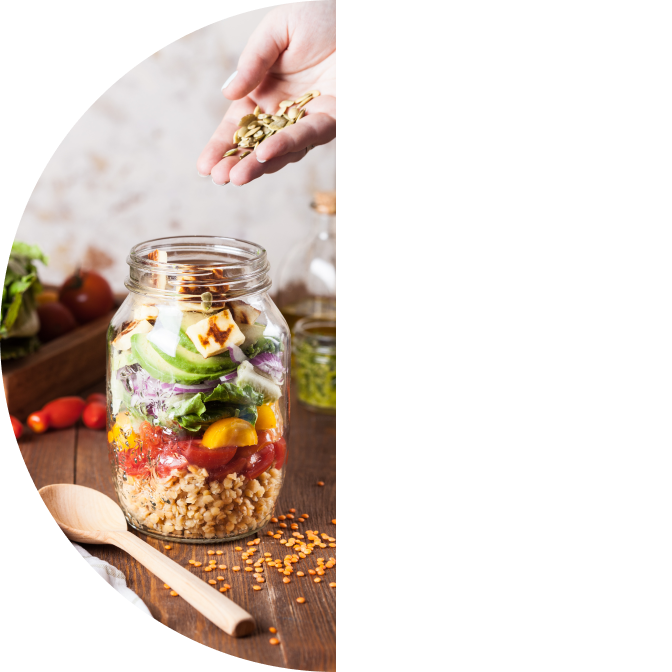 Nutritional Content
The flavorful Poha is loaded with fiber, carbohydrates, proteins, and the necessary fat. One plate of Poha gives 180 calories, out of which carbohydrates comprise of 100 calories, proteins account for 9 calories, and fat contains 71 calories, out of the 2000 required in an adult diet.
It controls blood sugar level,
It is a good probiotic food,
Contains a generous dose of carbohydrates needed for energy,
Rich in iron, low in calories, and is easily digestible
Video
Poha
A wholesome street food packed with nutrients and delectable flavors, gulp down the light and spicy Poha on the go in the streets without compromising your fitness. An easy to make and quick breakfast or snack, Poha is a life savior when you are running out of time or vegies to cook and gets done within minutes.