malpe beach
Located at a distance of 10km from Udupi railway station, Malpe Beach is one of the unexplored and most beautiful beaches in India situated in the town of Malpe near Udipi. Stretched along the shore of the pristine Arabian Sea and spread between Swarna Nandi River and Malpe Port, this beach is one of the top destinations to visit in Karnataka. Recognized by shining golden-silver-white sand and rocky cliffs against the clear blue Arabian Sea, Malpe beach still maintains its natural glory as it is not visited by many tourists because of its secluded area. Those who know of this place visit it again and again for some tranquility and solitude. The town of Malpe is also one of the largest fishing harbors in Karnataka.
The expansive shoreline of the beach is surrounded by four rocky islands. The northern-most is the Daria-Bahadurgad, the one in the center is Daria-Gadara-Kallu, the southern-most is known as Kari-Illada-Kallu, while the fourth and the most famous one is the St. Mary's Island which can be reached easily from Malpe beach.
The vastly stretched coastline of golden-white sand, swaying tall palm trees, crystal blue waters of the Arabian Sea, the endless blue sky, and the magical aura of the beach set the mood and the atmosphere just perfect for a weekend getaway. Apart from the beautiful beach to explore, there are several water sports offered here such as jet ski, speed boat rides, banana rides, water scooter rides, speedboat cruises, and surfing which can be enjoyed to make the trip much more memorable. Also, plan your trip in February because this month, the beach hosts the famous Spring Zouk festival which showcases amazing pieces of art, food, DJs, and cultural events that attracts numerous tourists and is a must-not-be-missed event.
Things to Do in Malpe Beach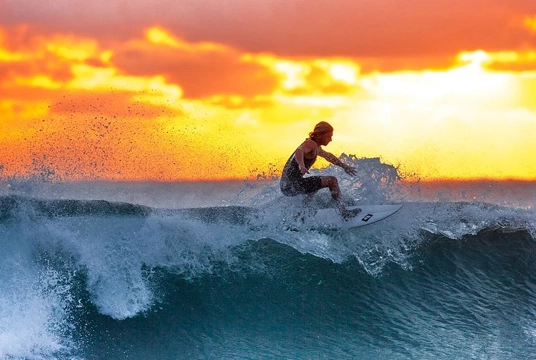 Adventure & Water Sports
If you are an adventure zombie and would love to spend your day at the beach indulging in thrilling rides, then you must try the several water and adventure sports offered here at Malpe beach. You can choose from sports such as parasailing, kayaking, jet ski, bumper rides, banana boat rides, snorkeling, and surfing. If you are not into water sports then you must try trekking, rock climbing, and white river rafting for a fun and thrilling day. Keep in mind that you will have to book the tickets in advance for these sports.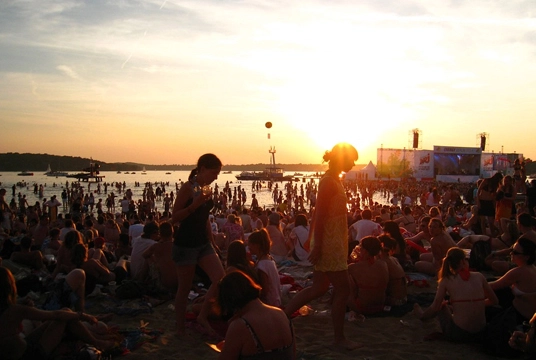 Spring Zouk Festival
If you happen to be here in February, then the Spring Zouk Festival is the ultimate place for you to be. the beach hosts this festival every year in February and there you can see cool pieces of art, paintings, sculptures, dance performances, and live music performances.
Seawalk/Lounge
The seawalk in Malpe is a picturesque landscape located by the Malpe harbor where you can reach by simply walking alongside the beach. You can watch the fisherman going for their catch, gaze at the stunning sunset, or just relish in the exquisiteness around you. There are lounges on the beach where you can soak in the warmth of the sun or relax under a big umbrella.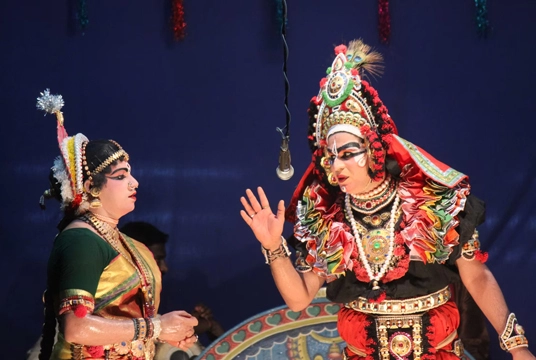 Explore the Amphitheatre
An Amphitheatre has been constructed at the far end of the shoreline which can seat up to 250 people at a time. It has attractive sculptures, a huge garden, and sometimes dance performances too. The sculptures represent the local culture like fishermen going to catch the fishes and the Yakshagana dance performance is also a delight to watch.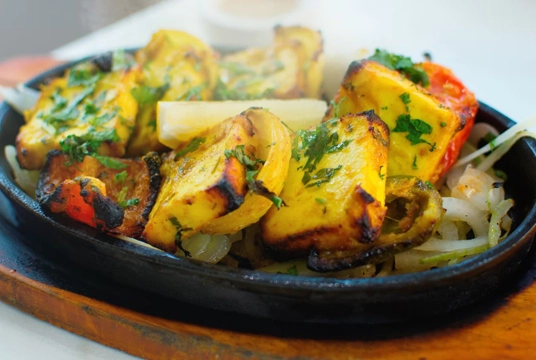 Eat
Lip-smacking Seafood and age-old recipes of local cuisines are in an abundance in Karnataka and will make your food palate go ga-ga. There are many cafés and restaurants near Malpe beach serving authentic Karnataka food and even cuisines from all over India.
You might want to extend your weekend trip to a few more days because apart from the incredible Malpe beach you can also visit some other wonderful attractions that are equally exciting and amazing. Some of these places are:
1. St. Mary's Island
2. Udupi Shri Krishna Temple
3. Stella Maris Church
4. Ananteshwar Temple
5. Museum of Anatomy and Pathology
6. Malpe Port and Fishing Harbor
There are abundant food stalls and eateries near Malpe Beach where traditional and exotic coastal cuisines are served along with Indian and international cuisines too. From sea food to vegetarian food and refreshing drinks, you can have all you want according to your likings. Here are some of the best places to enjoy delectable food:
1. Kaliyuga Beach Restaurant and Toddy Cafe
2. Oh! Café
3. Malpe Beach Shack
4. Malpe Hotel
5. Bajal Bar & Restaurant
6. Fishermen's Bay Beach Cafe
How to Reach?
Malpe Beach is accessible by all means of transport throughout the country. You can easily find direct buses for Malpe town from Udipi district in Karnataka. After reaching the town, you can either walk the short distance to the beach or take auto rickshaw which will cost you around Rs20.
From the Udipi railway station the beach is around 9km, so you can hire cans and rickshaws directly to the beach.
Best Time to Visit
The ideal time to visit Malpe Beach is between October to March. Though the weather in Karnataka is pleasant most of the time, you can plan your trip almost any time of the year. During October to March, the weather is more pleasant to go on a beach and not very hot and humid as well. The pleasant weather ensures that you make the most of your time and enjoy all the fun activities the beach has to offer. Avoid going on the sultry monsoons as the tides may get very high and risky.