rushikonda beach
The port city Vishakhapatnam of Andhra Pradesh attracts tourists from all over the country to spend some leisure time in many of its pristine sandy beaches. One such beach out of the many is Rushikonda Beach which is 8km away from Vizag city that witnesses a horde of visitors every day. Widely known for its golden stretch of sand and the blue waves of Bay of Bengal, Rushikonda beach is surrounded by a green belt of bushes and plants which attracts nature buffs in a huge number. With its calm waters and a vast coastline Rushikonda beach is perfect for enjoying water activities such as swimming, water skiing, and wind surfing.
Undoubtedly, one of the best beaches in South India, Rushikonda beach has gained attention because of its breathtaking scenic views and a number of adventure watersports that are available here. Furthermore, AP Tourism has built up many cottages and restaurants around the beach along with other amenities to attract more tourists from all over the country and world. The beach is an ideal spot for children, adults, and old people alike with its pristine golden sand, lush green plants, and adventure sports. Whether you are a nature lover or an adventure freak, Rushikonda beach has everything to satisfy your desires.
You can also take a quite peaceful walk on the tranquil shoreline of the beach with the waves lashing through your feet and quietly erasing your footprints. The sunsets here are worth to watch and captivating enough that you wouldn't be able to stop yourself from capturing it. Spending some quite time here in the beach soaking in the warmth of the sun and the tranquil atmosphere is an enchanting experience altogether. While planning a trip to Vizag make sure you visit Rushikonda beach as well.
Things to Do in Rushikonda Beach
Watersports
Enjoy the thrill of watersports available in Rushikonda Beach such as jet ski, speedboating, paramotoring, and scuba diving and absorb the underground beauty of the sea world as well. There is also sea kayaking which is not as fast and thrilling as other watersports but is a fun-filled activity in itself when you peddle across the seawater.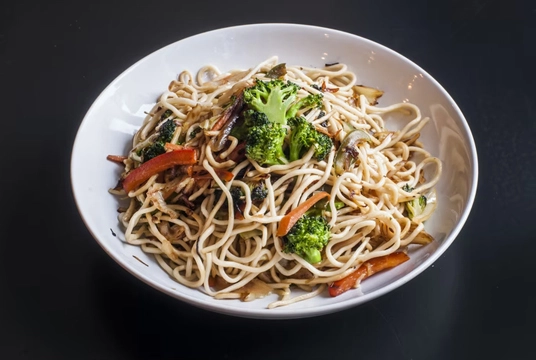 Enjoy at Noodles Point
Many stalls and joints sell a variety of Maggi noodles, yippee noodles in both veg and non-veg style. Not only this, but you can also find a delicious bread omelet here which you can enjoy on a weekend while chatting with your friends.
Yoga
The serene and tranquil environment of the beach is a perfect retreat and a great spot to engage in soulful yoga and meditation early in the morning and to relax your mind.
Beach Lounging
There are chairs and benches available on the beach for basking in the warmth of the sun and the big beach umbrellas protect you from having a heavy tan.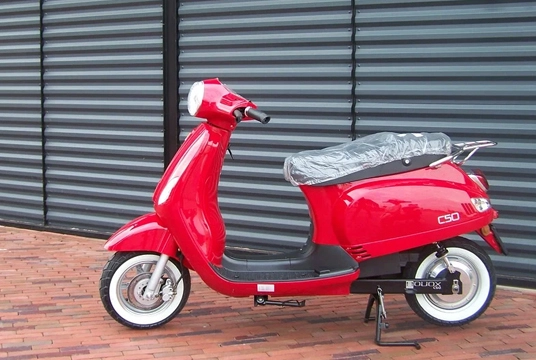 Explore in the Electric Scooter
There is no better way to explore the entire stretch of the beach than on an electric scooter with the cool wind wafting on your face. It is easy to drive and moves in an easy stride and isn't risky on the side-lanes of the beach.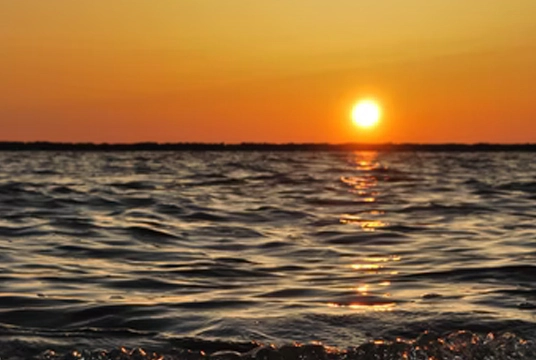 Witness the Sunrise/Sunset
The stunning sunrise and the sunset on the beach is a breathtaking phenomenon that must not be missed if you are visiting the beach. It enhances the beauty of the beach and the light captures every angle of the charming shore reflecting the crimson-orange sky in the waters of the Arabian Sea.
Places To Visit Near Rushikonda Beach
Vizag is not only famous for its beaches but many other tourist spots as well. Some spots are in the vicinity of Rushikonda Beach that must be visited if you are visiting the beach. Some of those places are:
1. Indira Gandhi Zoological Park
2. VMRDA Kailasagir
3. Thotlakonda Monastery
4. Tenneti Park
5. Rama Naidu Studios
Places to Eat and Drink Near Rushikonda Beach
Vizag has many restaurants serving delicious coastal food and Rushikonda beach is no exception. There are many restaurants serving delectable cuisines and alcoholic and non-alcoholic beverages to soothe your palate.
1. The Beach Village
2. Shore Front Resort
3. Coastal Dhaba Family Restaurant
4. The Gallery
5. 365
6. Gypsy Resto Cafe
How to Reach Rushikonda Beach?
By Air: The nearest Vizag airport is 27km away from Rushikonda beach and it takes roughly 30-minutes to reach the beach by cab. You can also take a taxi or a local bus from the nearest bus stop.
By Train: The beach is only 15km from Vizag Railway Station and you can easily find local transportation to reach the beach. You can also hire a cab which will take less time to reach the beach.
By Road: The beach is only 8km from Vishakhapatnam Port and all the local transportation are easily available to reach the beach. The nearest bus stop is Gitam Ladies Bust stop where you will find buses coming in every few minutes.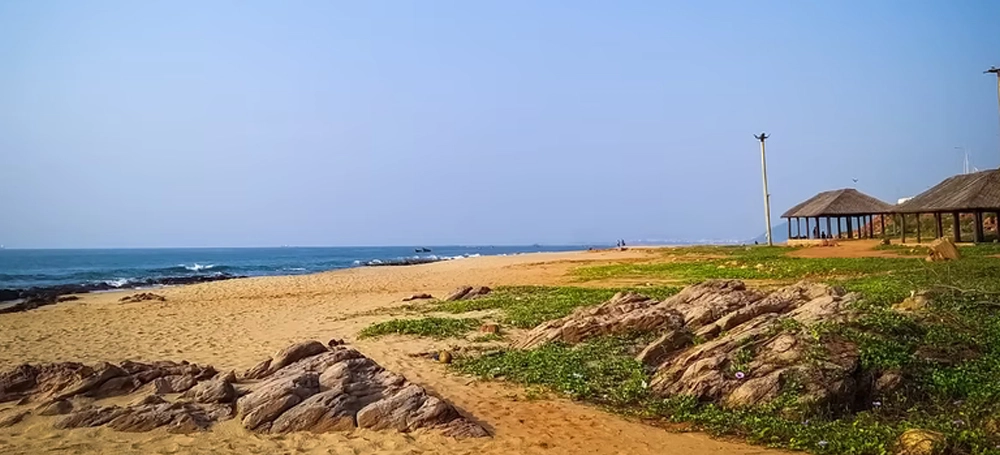 Best Time to Visit Rushikonda Beach
Being a not-so-crowded beach, you can visit the beach at any given time of the year but the best time to witness the beauty of this beach from August to October and then again from January to March. During this time the weather is peasant and the cool breeze blows over the sea making the surroundings also cool and favorable to enjoy.