Pakora
Type: Street food snack
Place of Origin: Indian subcontinent
Main ingredients: Vegetables, gram flour, spices
Variations: Potato, onion, cauliflower, eggplant, spinach, mixed veg, paneer, chicken, fish
A perfect snack for a rainy evening or something to enjoy while taking a stroll in the narrow lanes of the Indian streets with your loved one, Pakora is a flavorful ecstasy made to jolt the taste buds out of their monotony. It is a spiced fritter originating from the Indian subcontinent and is one of the most common snack or street food in Indian households, especially in North ad West India, and is sold in streets as well. Pakora goes very well with Chai which is a match made in heaven and Chai Pakora is literally an emotion for the Indians. The crunchy texture of the fried flour and the gooey vegetable wrapped inside it when dipped in a spicy chutney, is something that satisfies the foody in all of us and yet makes us crave for more.
Pakora is also known by many other names in different places and regions such as pikora, pakoda, pakodi, and regional names such as bhaji, bhajiya, bora, ponako, and chop. The word pakora is derived from Sanskrit word 'pakvavata', an amalgamation of 'pakva' means 'cooked' and 'vata' means 'a small lump' or its derivative 'vataka' which means 'a round cake made of pulse fried in oil or ghee'.
Pakoras are made by coating ingredients which usually are vegetables, in a spiced gram flour bater, and then deep fried in oil. The common varieties of pakora include onion and potato pakora, spinach pakora, eggplant, big chili pepper pakora, cauliflower pakora, paneer pakora, mix vegetables, fish, and chicken pakora. The batter is normally made of gram flour or in some parts a blend of gram flour and rice flour. Some variations of pakora also use buckwheat flour as well. The batter is spiced and flavored according to the local availability and tradition, but commonly used ingredients include green chilies, dried spices such as fenugreek, dried mint, and other spices such as asafetida, salt, pepper powder, and coriander leaves. Pakora or Pakodi is a common street food sold by stall vendors which is accompanied with chutney and often Masala Chai. Whether you have sudden guests at home or it's a get together of friends or a friend or meet a friend or acquaintance while outside, the first thing that comes to mind is to enjoy some leisure time gossiping with hot cup of masala chai and some pakora.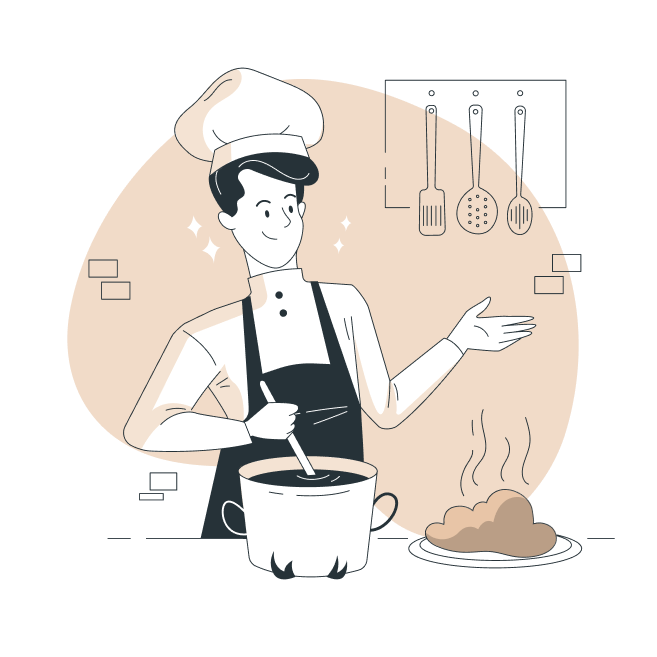 Making of Mix Veg Pakora
For mix veg pakora, different vegetables are sliced and cut thinly and are mixed with the gram flour and spices to make a dense mixture. If a single vegetable pakora is to be made, then a thick batter can be prepared separately, and the vegetable is dunked into it and directly fried in oil.
Preparation for Vegetables-
Wash and cut or shred vegetables such as cabbage, sliced onions, sliced potato, florets of cauliflower, one cut eggplant, and some chopped spinach. Add some chopped coriander leaves, a few mint leaves, chopped green chilies, ginger garlic paste, a pinch o garam masala, salt, and pepper powder. Mix all these ingredients. Now add some gram flour (black chana flour) along with some carrom seeds (ajwain) and asafetida (hing). Mix everything well and taste the salt according to your liking. Gram flour should not coat the vegetables too thickly, but is should not be too thin either.
Now heat oil in a kadhai or wok and then take a small lump of vegetable flour mixture and flatten a little between your fingers and drop in hot oil carefully. Pakora don't have to be in a perfect shape or any specific shape like that of pattice. Fry until they turn golden brown and crispy and take them out. Serve hot with some green chutney and chai.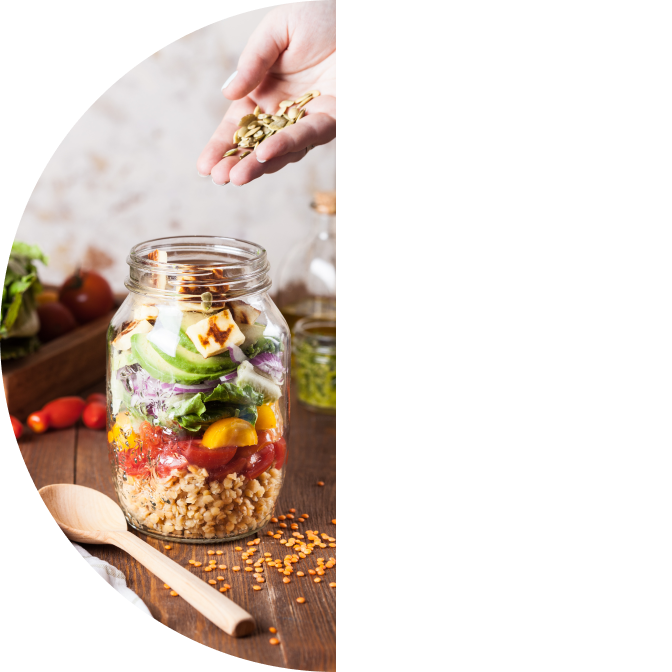 Nutritional Content
One serving of Veg Pakora gives 315 calories, out of which carbohydrates comprise of 100 calories, proteins account for 29 calories, and fat contains 186 calories. One serving of veg pakora gives 16 percent of the total daily calorie requirement of a standard adult diet of 2000 calories.
Video
Pakora
A crispy, spicy, and mouthwatering treat, Pakora is that street food which is always relished with passion and is a heavenly blend of vegetables coated with a spiced gram flour batter which is a divine treat for the palate.