Ghugni Chaat
Type: Street food Snack
Place of Origin: Indian subcontinent
Region: Indian subcontinent
Main Ingredients: Dried white peas, potatoes, tomatoes, onions, tamarind, spices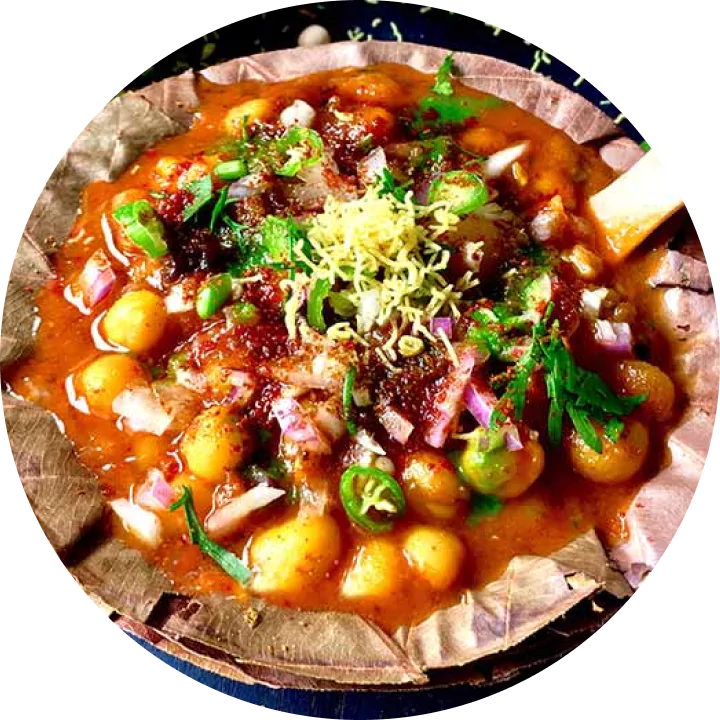 The capital of West Bengal, Kolkata situated in the lap of the Eastern bank of the Hooghly River has known for its culture, tradition, literature, and history. Also called 'The City of Joy, Kolkata got its pet name because of the people of this place and their unburdened and carefree nature. A famous journalist, Vir Sanghvi, once said,If you want a city with a soul, visit Calcutta. The commercial and financial hub of North-East and East India, Kolkata is a place from where you can't come empty hands and heart. While talking one thing which you can't miss about Kolkata is the mesmerizing and overwhelming Ghugni Chaat selling in every other corner of that place. A vendor selling in his cycle a simple Ghugni Chaat made with white peas and topped with tamarind chutney can captivate you from far away.
Ghugni Chaat is one of the alluring and cheap street food found in the streets of Kolkata. Other than Kolkata, Ghugni Chaat is also very popular in other parts of Eastern India like Jharkhand, Odisha, and parts of Northeast India like Tripura and Assam.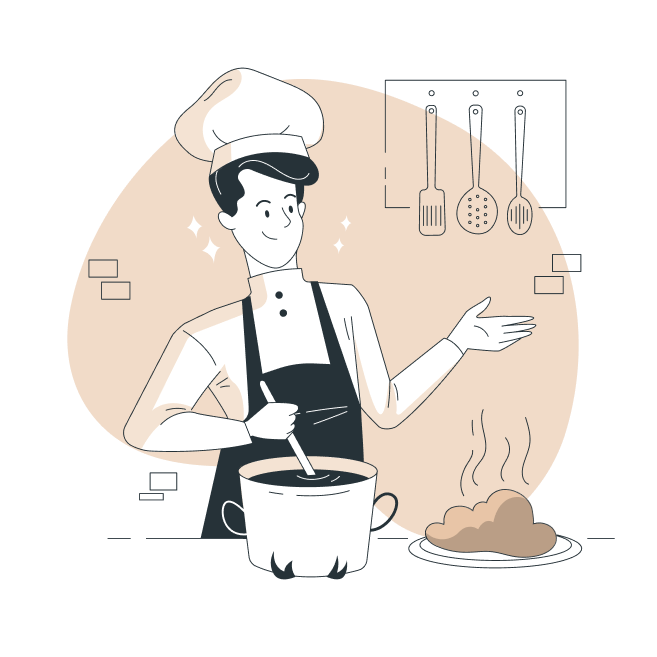 Making of Ghugni Chaat
Dried white peas (vatana), potato, onion, tomato,green chilies, ginger, cinnamon stick, cloves, ginger-garlic paste, turmeric powder, red chili powder, chana masala, cumin powder, chaat masala, mango powder (amchur) and salt
Take 2 cups of dried white peas and let them soak for 7-8 hours in warm water (or overnight)
With the help of a strainer, drain the white peas. Now in a pressure cooker put the white peas with 1 medium-sized chopped potato, ½ tsp cumin seeds, ½ cinnamon stick, 2 cloves, ½ tsp turmeric powder, 1 bay leaves, ½ minced ginger,2 ½ water, and a pinch of salt.
Close the lid and pressure cook it for 2 whistles and then turn off the flame.
Once the pressure cooker releases the steam open it carefully (if the peas are not softened cook them again till one more whistle)
With the help of a masher, slightly mash the white peas and potatoes to thicken the gravy.
Take a pan and put 3 tbsp of oil and heat it. Now put 1 cup of finely chopped onions, 1 cup of finely chopped tomatoes, 1 tsp ginger-garlic paste, and 2 finely chopped green chilies and sauté it for 1-2 minutes.
Now add 1 tbsp chana masala, 1 tsp mango powder (amchur), 1 ½ tsp red chili powder, 1 tsp chaat masala, 3 tbsp tamarind pulp, 1 ½ jaggery or sugar and salt to taste. Mix it well and cook it for 5-7 minutes until the gravy thickens.
Add ¼ cup of Coriander leaves and turn off the flame.
Serve the Ghugni Chaat with the topping of sev, chopped onions, and lime juice. You can also add tamarind chutney to give it a tangy flavor.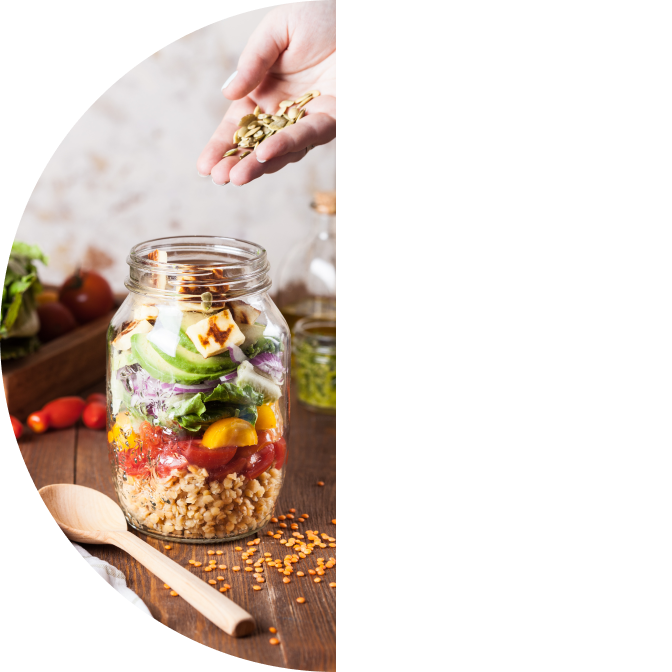 Nutritional Content
One serving bowl of Ghugni Chaat contains 114 calories, out of which Carbohydrates comprise 23.3g,proteins account for 4.2g, fat is considered to be 4g, the total carbs it contains is 16g, and fiber is 7g. Because of its nutritional elements, it is also popular as one of the diets for weight loss.
Video
Ghugni Chaat
Dried white peas soaked overnight and boiled and then cooked perfectly with finely chopped tomatoes and onions, ginger-garlic paste, and spices, served hot in a bowl with chilies and sev and to give it a tangy flavor topped it with tamarind chutney.