Dal Kachori
Type: Street food snack/Breakfast
Place of Origin: India
Region or State: Rajasthan
Main Ingredients: Wheat flour, moong dal, spices, oil
Originating from the land of flavors and royal history, Dal Kachori is a lip-smacking crispy and flaky deep-fried flatbread that is a delightful street food from Rajasthan and a delicacy that engulfs the streets with its intoxicating aroma. Whether you are enjoying the colorful markets of Rajasthan or exploring the regal history of the state, the view of the golden brown round kachoris being fried in hot oil and the mouthwatering smell surrounding the street-side shops or stalls is enough to make your tummy grumble for some snack cravings. Also known as Rajasthani Moong Dal Kachori or Khasta Kachori, this Dal Kachori is golden, flaky, and loaded with spicy flavors, which has a separate fan base primarily because it can be devoured at any time, from breakfast to evening snacks and all you need is a spicy and tangy chutney to go with. Made with wheat flour and moong dal paste mixed in spices, Dal Kachori is a puffed up poori which is crispy and crumbly from the outside but hollow inside as the filling sticks to the crust. Though it's a Rajasthani cuisine, Dal Kachori is pretty much famous in many other North Indian states as well and is one of the most loved street foods.
A ball of flavors that delight the taste buds, Dal Kachori is deep-fried patiently on low flame to achieve that deliciously crisp crust and hollow, well-cooked interior. As a street food, Dal Kachori is served as a chaat which is topped with some curd, spicy and sweet-tangy chutneys, and chaat masala which is a bliss to the taste buds. There are endless variations of the Dal Kachori one can get around such asurad dal stuffed kachori, peas stuffed kachori, potato stuffed kachori, onion stuffed kachori, etc., but moong dal kachori is the most popular and is loved by people of all age groups. For the non-vegetarians, kachori also comes with chicken and mutton keema stuffing too. The best part is, that the Dal Kachori can be stored for 2-3 days in an air-tight container, and you will have your fill of delicious snacks ready in an instant. Delectable, aromatic, and flavorful,Dal Kachori is a rich street food that can be made at home and is perfect to start your day on a greasy note to satiate your cravings for something crispy and spicy.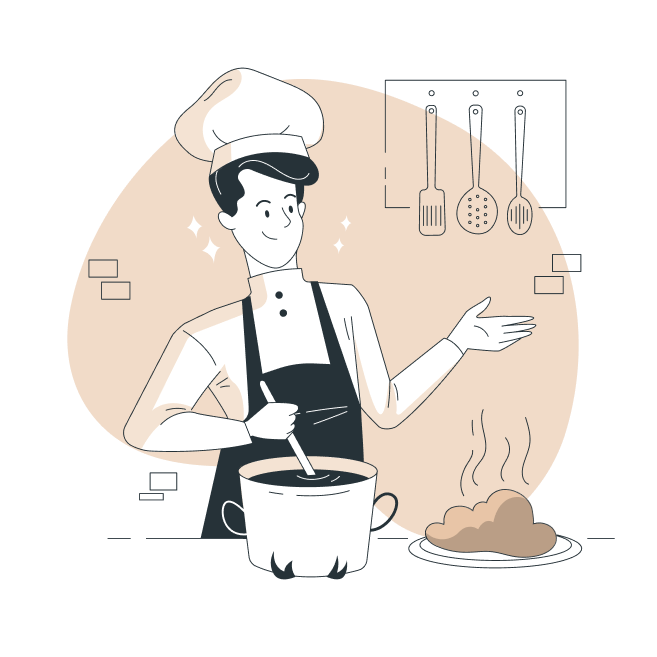 Making of Dal Kachori
Moong dal, all-purpose flour, and spices
In a bowl take 2 cups of all-purpose, ¼ cup of melted ghee, salt to taste, and the required amount of water to make a semi-soft dough. Cover it with a wet cloth and keep it aside for 15-20 mins
Now grind ½ cup of yellow moong dal into a coarse mixture
In a pan heat 3 tbsp oil and add 1 tsp cumin seeds once the seeds start to crackle add ¼ tsp of asafoetida and moong dal mixture and cook for a few secs in medium flame
Now add 1 tsp of ginger-garlic paste chili paste, 1 tbsp of mango powder (amchur powder), 1 tsp chili powder, 1 tsp of garam masala, 2 tbsp besan, and salt to taste and stir it continuously and cook in medium flame until moong dal turns light brown.
Turn off the flame and let them cool
Divide the dough into small ball shapes and roll it in a small circle, then stuff the filling prepared before and make the ball
Again, roll the stuffed balls to flatten it
Deep fry the prepared Kachoris till it turns golden brown and crisp.
Remove it an absorbent paper to drain extra oil.
Serve hot Kachoris with curd or tamarind chutney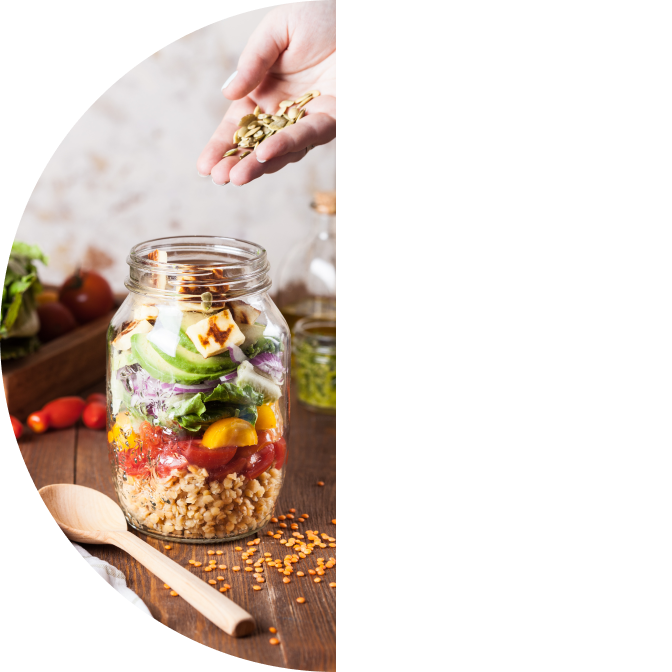 Nutritional Content
One plate of dal kachori serves 195 calories, out of which carbohydrates consist of 75 calories, proteins account for 16 calories, and the rest 104 calories come from fat. One plate of dal kachori provides about 10% of the total daily standard caloric required for the standard adult diet of 2000 calories
Video
Dal Kachori
A thick and round bundle of exotic flavors, crunchy texture, and delectable aroma, Dal Kachori is a crusty, yet soft fried bread filled with the goodness of spiced dal mixture and fried to golden perfection. Pair this delicacy with some mint chutney and onions on the side for an irresistible treat of Indian street food.