Egg Roll
Type: Street Food
Place of Origin: United States
Region or State: Across the Globe
Main Ingredients: All-purpose flour, eggs, spices, sauces
Unlike other street food for which we have to stand or sit in a place to eat, Egg Roll is a Street Food that we can have even while walking or roaming around the streets. In this busy generation that believes in multi-tasking, Egg Roll is a perfect fit in Street Food. Made with tasty and soft paratha with a spread of egg layered and stuffed with a fresh salad made with chopped onions, julienned capsicum and carrot, chopped green chilies, vinegar beetroot juice, and lemon juice accompanied with a luscious layer of sauce comprise of tomato ketchup with black pepper, chaat masala is a mouth-watering food to have. People often use to have it while hopping to the open shops or roaming in the streets. There are many other versions of Rolls available but the Egg Roll has a different kind of fan base in India.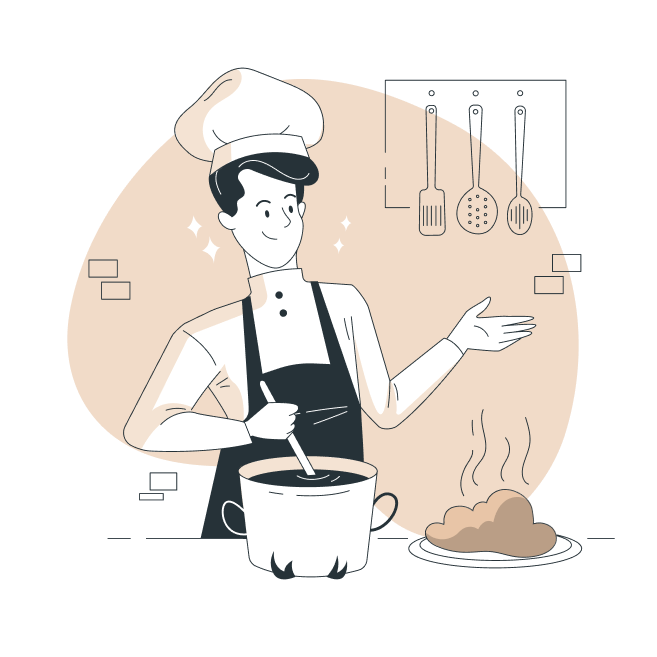 Making of Egg Roll
All-purpose flour, egg, sauces, spices, and veggies
Take a bowl and add 1 cup of refined flour, 1 headed tsp powdered sugar, ¼ tsp salt, 1 tsp ghee, and the required amount of water to make a soft dough.
Spread a little oil on the dough, cover it with cloth and keep it aside for 15-20 minutes.
Now take a bowl and add 2 finely sliced onions, 2 chopped green chilies, 1 tsp lemon juice, 1 julienned small carrot, ½ julienned capsicum, 2 tsp vinegar beetroot juice, salt to taste and mix everything well. Keep aside the salad
In a bowl add ⅓ cup Tomato ketchup, 1 tsp chaat masala, ½ tsp black pepper powder, and 1 tsp powdered sugar, and mix everything. Keep aside the sauce
Now take the dough and make small dough-like balls out of it.
With a rolling pin, roll the small ball into an almost transparent thin sheet and then starting from one edge, make small pleats by folding the transparent circle. Then, swirl the pleat to form a circle like a jalebi shape, and make sure to tug the end neatly.
Apply the same process with the other small doughs and let them rest for 5-10 minutes.
Meanwhile in a bowl whisk one egg with a pinch of salt and green chili sauce.
Now after 5-10 mins roll the jalebi-shaped dough in a big circle (paratha)
In a medium hot pan or tava (griddle) sprinkle a little oil and put the paratha, cook it for 1 minute then flip the paratha.
Gently press and cook the other side of the paratha also, continue to cook by flipping it until the paratha appears to have golden brown spots.
Now take off the paratha from the pan and sprinkle oil and pour the whisked egg place the paratha on the egg and gently move it so that the bottom of the paratha gets covered with the egg.
Cook it for 2-3 secs and flip it and place it on a plate
Now in egg paratha add the prepared salad, and sauce and roll it carefully and tightly so that the salad won't come out.
Hot and spicy Egg rolls are ready to serve.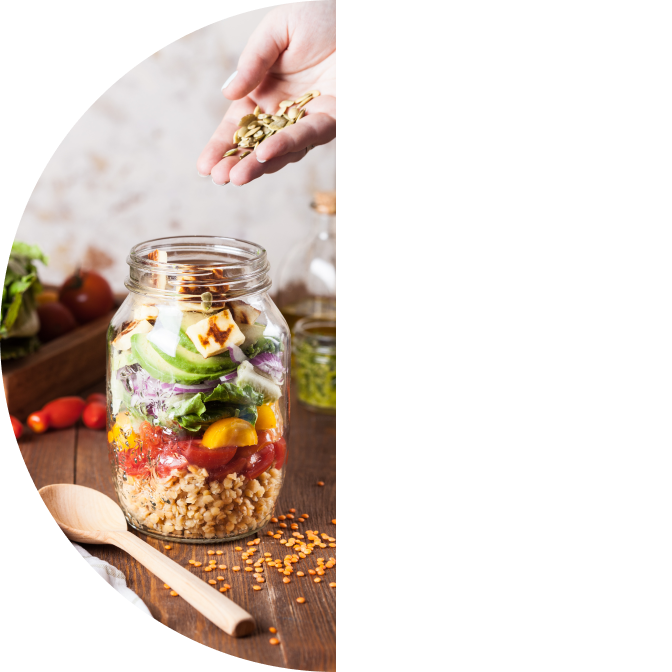 Nutritional Content
One plate of Vada Pav serves 145 calories. Out of which carbohydrates consist of 64 calories, proteins account for 10 calories and the rest calories come from fat which is 71 calories. One plate of Vada Pav provides about 7% of the total daily calorie required for a standard adult diet of 2,000 calories.
Video
Egg Roll
Made with wrapped soft yet crispy egg paratha, and stuffed with a fresh salad consisting of chopped onions, julienned capsicum, carrots, and delicious sauces, this egg roll is the perfect street food to have while an evening walk.