Shawarma
Type: Meat Roll/Street food
Place of Origin: Ottoman Empire
Region or State: Turkey, Levant, Middle East, Indian subcontinent
Main Ingredients: Meat (lamb, chicken, mutton, turkey, beef), pita or wrap bread, shredded vegetables, pickles, and assorted condiments
Street food in India is a diverse set of cuisine with varied options ranging from region to region. Though the list is quite endless, there have been new entries over the past few years of the street foods from different countries which have been loved by many and Shawarma is one of them. A lip-smacking, juice rendering, and delicious street food that makes all the other wrap dishes look like pale in comparison, Shawarma is all things good, right from the tender, spicy and charred meat, to the layers of dips and veggies wrapped in pita bread.
Shawarma is a popular Levantine dish consisting of meat cut into shreds from a thick stack of meat slices, that is spit roasted in a vertical skewerand rotated continuously on a rotisserie. Shawarma was traditionally made with beef or mutton, but nowadays, a Chicken Shawarma, Turkey Shawarma, or Veal Shawarma is also available. It is immensely popular as a street food in the Middle East and now in India as well. It is a divine street food for non-veg lovers and comparatively hygienic as well.
Shawarma is derived from an Arabic Turkish word 'cevirme' which means 'turning' that refers to the rotating rotisserie in which the meat is cooked. This method of grilling meat in vertical manner first emerged in the 19th-century in Ottoman Empire, now Turkey, in the form of doner kebab. In restaurants, Shawarma is usually cooked in the traditional style, but it can also be prepared at home by cooking the marinated meat and then wrapping it inside the pita bread along with the sauce and veggies in street style to have a zestful and delicious snack.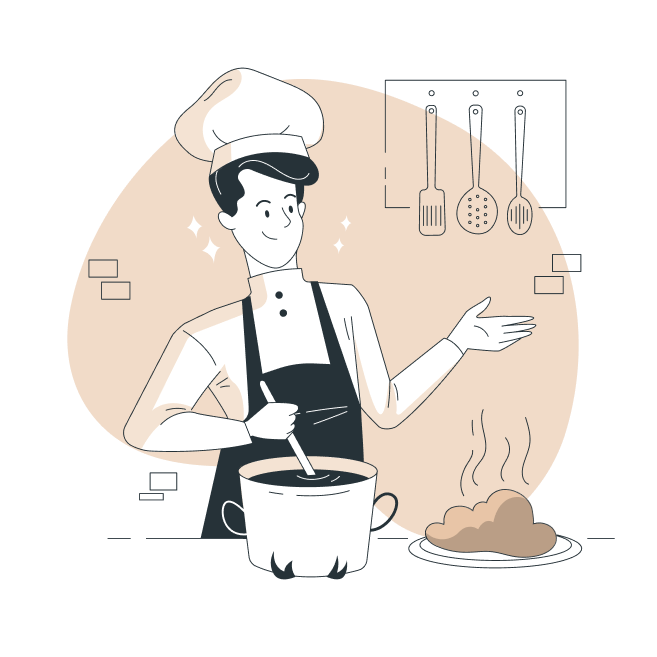 Making of Shawarma
Knead the Dough for Pita Bread-
In a small bowl, add some dry yeast with a little bit water and rest for 5 minutes.
Take a separate bowl and add some refined flour and salt and mix evenly. Mix the yeast mixture in the flour with some olive oil and start kneading the dough.
Knead until the dough is smooth and then cover it with a damp cloth to rise for about 2-3 hours.
Prepare Marination -
In a large bowl take boneless meat of your choice and add hung curd and dried spices such as cumin powder, paprika, garlic powder, coriander powder and leaves, cardamom, ginger, turmeric, Aleppo peppers, cinnamon, and ground cloves.
Add some fried onions along with a drizzle of olive oil and mix everything.
Keep aside for marinating for 2-3 hours.
Prepare Tzatziki Dip-
In a small bowl, add hung curd, finely diced cucumber, finely minced or crushed garlic, and some lemon juice.
Add salt and pepper to taste and mix everything.
Drizzle some olive oil and keep aside for later use.

Make Pita Bread-

Take the proofed dough on a floured surface and divide it into equal pieces and make round balls.
Keep them on a tray and cover with a damp cloth. wait for 15 minutes to relax the gluten.
Heat a tawa or skillet and roll out the dough ball into a thick circle. Put the bread on the tawa and cook on both sides until it puffs up.
Keep the bread aside inside a container.

Cook the Meat-

Heat oil in a pan and put the marinated meat on it. Let it cook on one side completely before turning the meat pieces. Cook until the meat is tenderly cooked and is browned on all sides.
When done, let the meat cool down a little and then cut small shreds of the meat.

Assemble the Shawarma-

Take a pita bread and slice it in half.
Open the pocket and fill it with a tablespoon of the prepared Tzatziki on the sides of the pocket.
Now stuff it with the shredded meat and add some fried onions and lettuce leaves (optional). Drizzle some lemon juice and enjoy hot. You can also put all the ingredients on the pita bread and wrap it nicely to seal everything.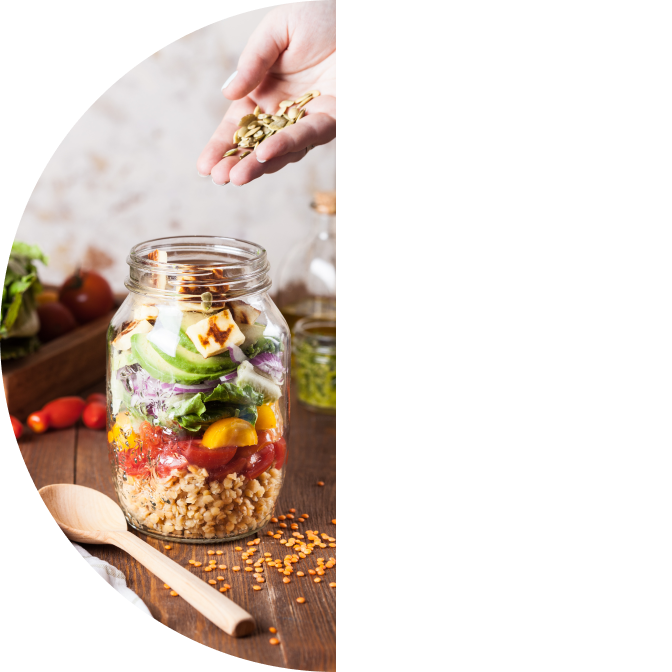 Nutritional Content
One serving of Chicken Shawarma (250g) gives about 450 calories, out of which carbohydrates comprises 46 percent calories, protein comprise of 22 percent calories, and fat gives about 31 percent calories.
Video
Shawarma
Droolworthy and exploding with bold flavors, a spicy marinade turns the meat into Shawarma, ready to be folded into a flatbread wrap and enhanced with layers of tangy spicy sauce and marinaded vegies for a quick treat to the palate.