Kanji Vada
Type: Street Food
Place of Origin: India
State of region: Rajasthan, Gujarat, Uttar Pradesh (North India)
Main ingredients: Moon dal, urad dal, salt, ginger, mustard, water, spices
The royal state of Rajasthan is known for its breath-taking and magnificent architecture and grandeur and the spicy full of flavors cuisine that it offers. The Rajasthani cuisine consists of several dishes and categories and street food is one of them. Talking about street food, Kanji Vada cannot be missed as it is one of the most delectable street foods and a snack item made in households as well. a must-have delight during the festival of Holi in Rajasthan, Kanji Vada is a spicy, tangy, and delicious traditional snack of Rajasthan where lentil fritters are added in mustard fermented water known as 'Rai ka Pani' or 'Kanji' and enjoyed by everyone. It is also made in some parts of UP and Gujarat as well.
The vada in this dish are made with a combination of moong dal and urad dal which is soked overnight and then grinded to a paste. The paste is flavored with chopped green chilies, ginger, and salt and then balls are made to be fried. The vadas are power packed protein balls with an enhanced flavor and kick that comes from ginger and green chilies. The balls are then dipped in a mildly spiced fermented mustard water for a few minutes to soak up all the flavor from the water. Kanji must be made 3-4 days ahead to make the water properly fermented and for the flavors to come out nicely. There is another variation of this scrumptious dish which is a beetroot kanji vada. The vada remains same but sliced or shredded beetroots and carrots are also added in the water which gives it a different taste and a beautiful crimson color.
Kanji Vada is not only a treat for the palate and the sight but is also a great food that promotes good digestion and keeps the digestive system stable. It is also a good detoxifying food for the liver and is thus good for the gut. So, relish in the tanginess of the street food Kanji Vada without worrying about having an upset stomach the next day, which can be the case with several street foods.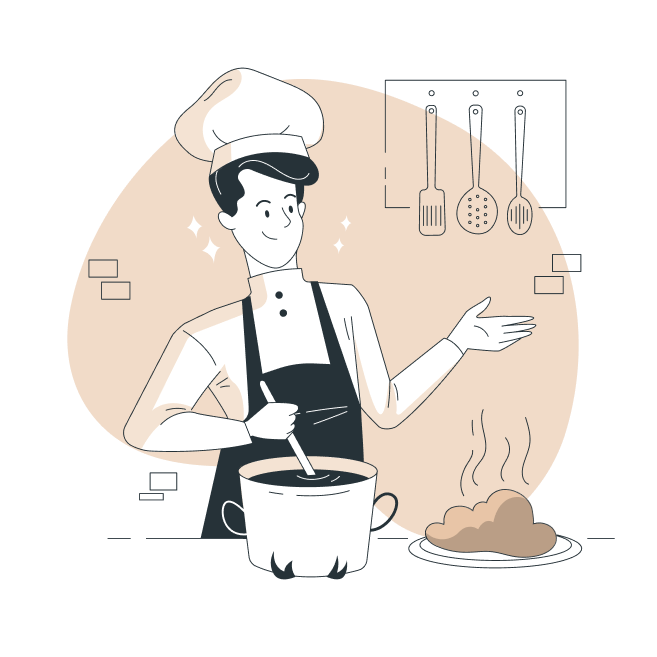 Making of Kanji Vada
Preparing Kanji/Rai ka Pani- Boil some water and keep it aside to cool down a bit. Now add salt, turmeric powder, red chili powder, and mustard seeds in it. Transfer the water in a glass jar and cover the glass with a muslin cloth and let it sit in the sun for 3-4 days. Bring the jar back at night and place again in the morning after shaking well.
For Vada- Wash and soak moong dal and urad for 6-7 hours. Drain the excess water and add the dal in grinder along with a little salt, ginger, and chilies. Grind it into a paste that is not too fine. Heat oil in a kadhai and make small balls from the batter and fry the vada. Transfer the vada in warm water which is mixed with a little bit of asafetida (hing) and salt for 5 minutes.
Assemble Kanji Vada- Take the soaked vada out from water and press a little to remove excess water and put them all in a big serving bowl. Add the kanji or fermented water in that bowl and rest for 5 minutes before serving.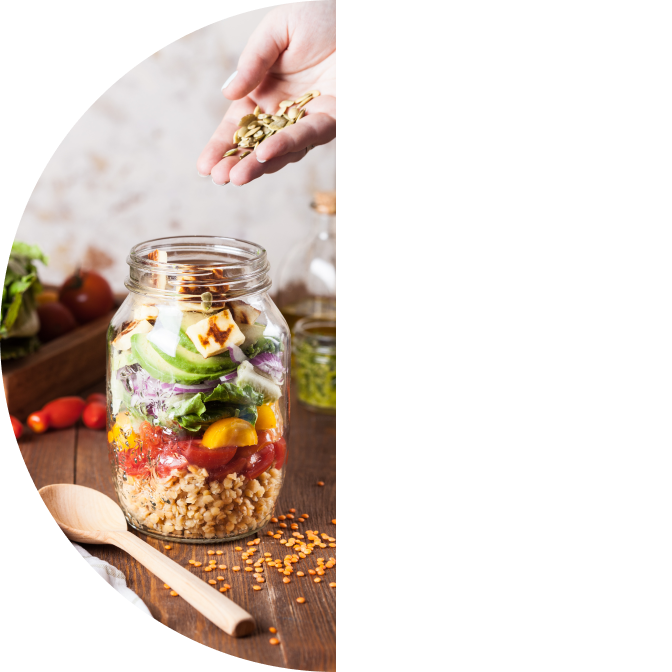 Nutritional Content
One Kanji Vada gives 155 calories, out of which carbs comprise of 76 calories, proteins account for 31 calories, and fat contains 49 calories. It is also a good source of protein and vitamin C because of the lentils and the sourness of the water which also helps in digestion and detoxification.
Video
Kanji Vada
A street food that is lip-smacking and yet healthy? Kanji Vada is a delightful treat to the taste buds, with the soft vadas dunked in a tangy and lightly spiced fermented water that fuses with an explosion in the mouth and satisfies the gut as well.